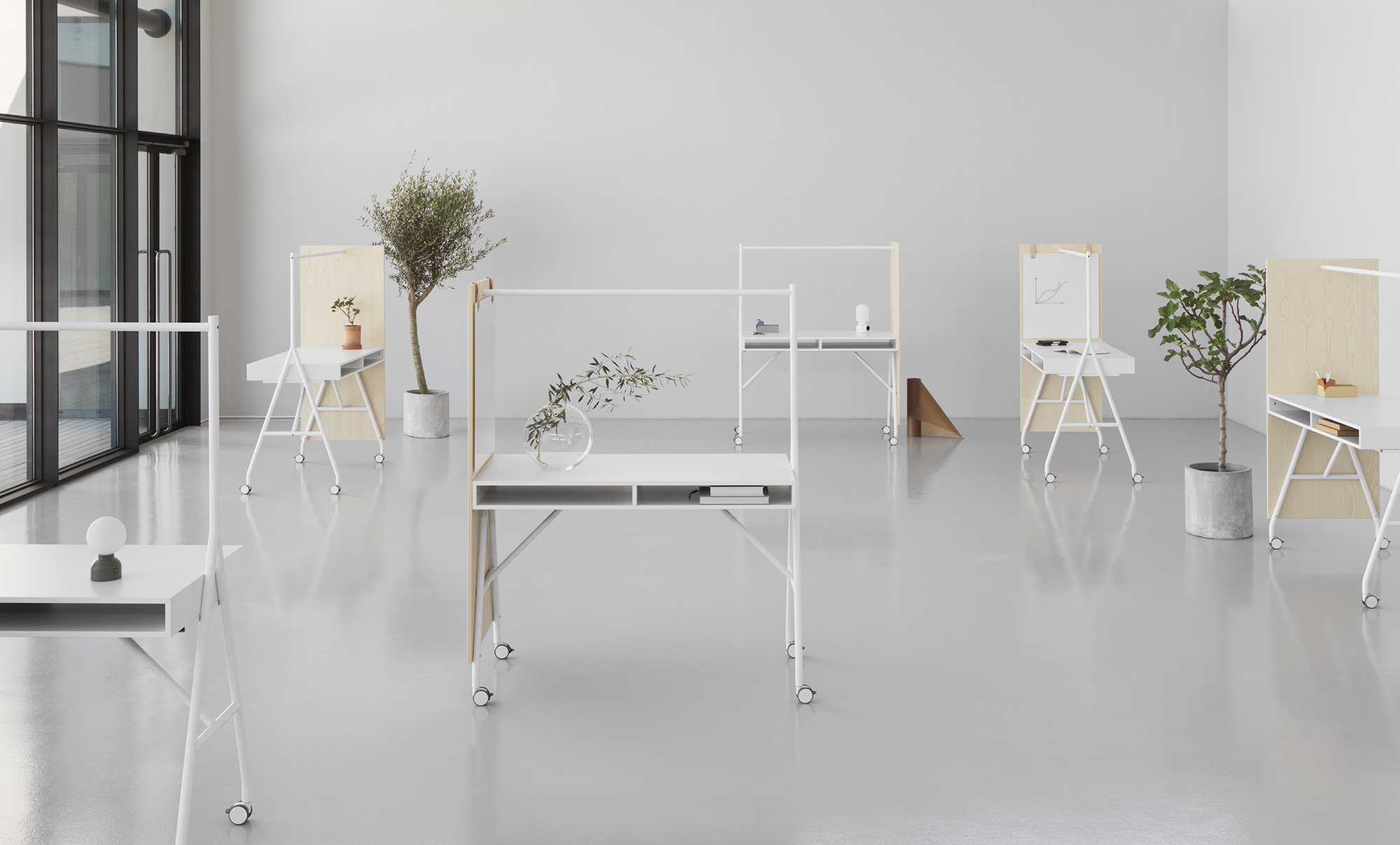 A high desk for the activity-based workspace, a mobile and easily-accessible space for quick and creative meetings where thoughts can flow freely.
The table combines a surface, for showcasing and pinning things, with a room divider thanks to its multifunctional sides.
A place for the spontaneous meetings
The piece is constructed with dimensions optimized towards a light expression. Hangout is, as it sounds, a place for the spontaneous conversation or meeting, free of distractions like wires or built-in tech. Under the tabletop is a hidden storage space and a whiteboard can easily be attached to one of the sides.
Hangout is placed on wheels and easily glides through doorways, in and out of elevators and between furniture. The table can take many expressions with its variety of elements, colors and materials.
"To be honest, we have designed this piece of furniture for ourselves. We love quick meetings on our feet and think that creativity flows better when you have access to big gestures. It should go quickly from start to brainstorm,"Less is more""
– ADDI