Breathing Space – It is between the spaces we get room to breath.
Cottage is an architectural storage; a hybrid between sculpture and function. With dynamic modules that can change use from one day to another, Cottage questions the traditional definition of storage.
A larger, shared cabinet for the entire team can be dedicated to any particular project. Your personal belongings get their own locker. By programming the lockable cabinets, they can be occupied by different users for different needs. The open modules furnish creativity. A structure with changing content, for all.
.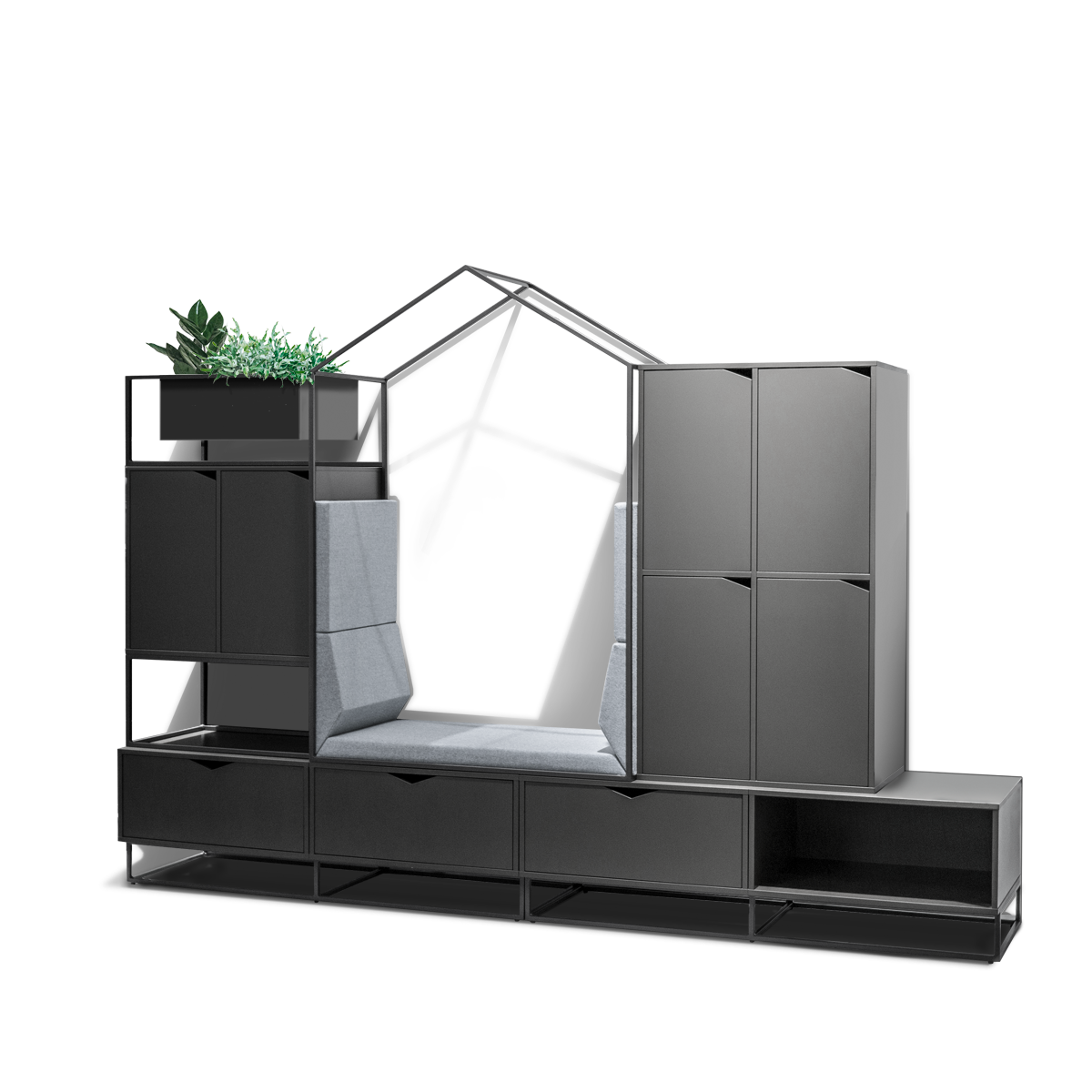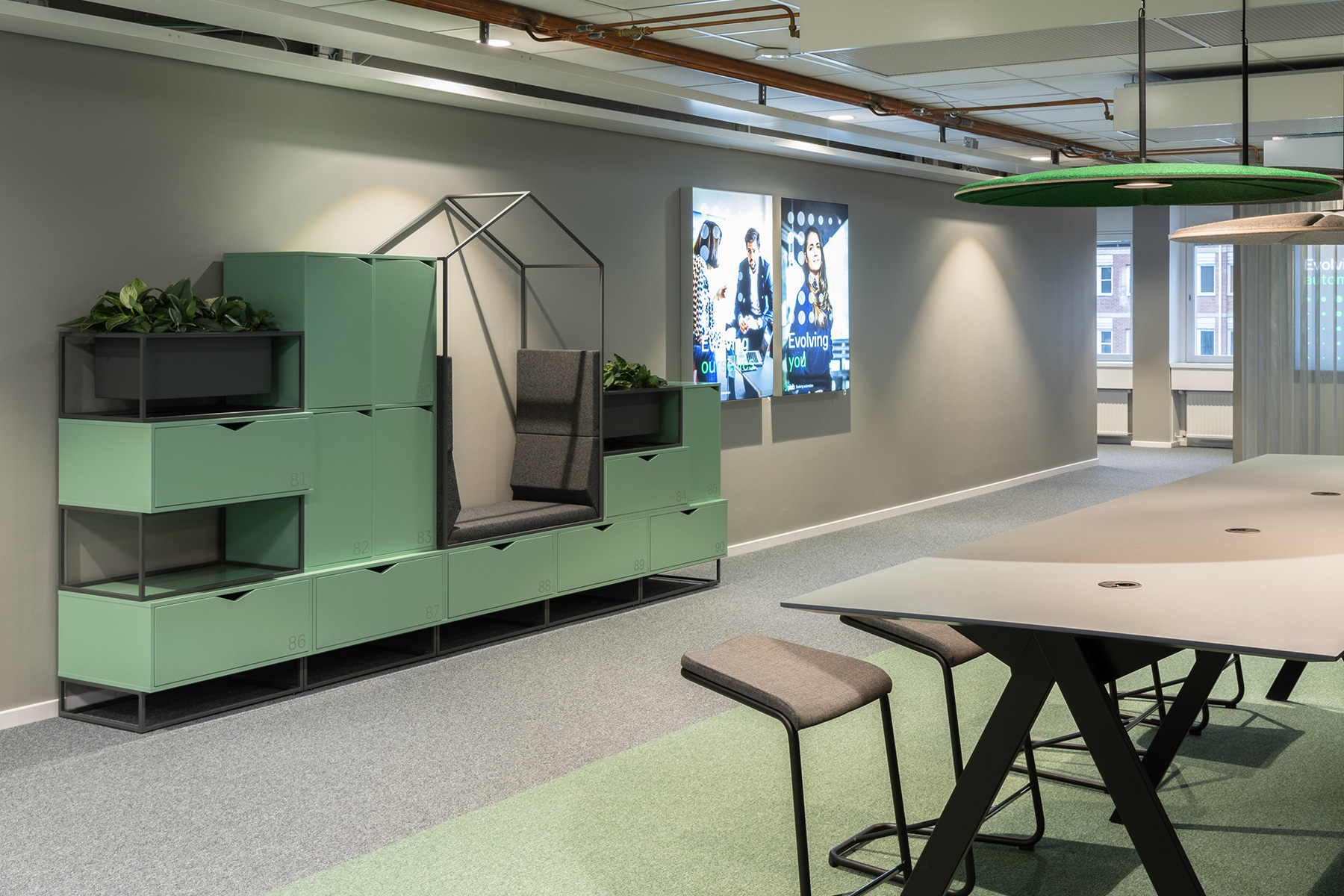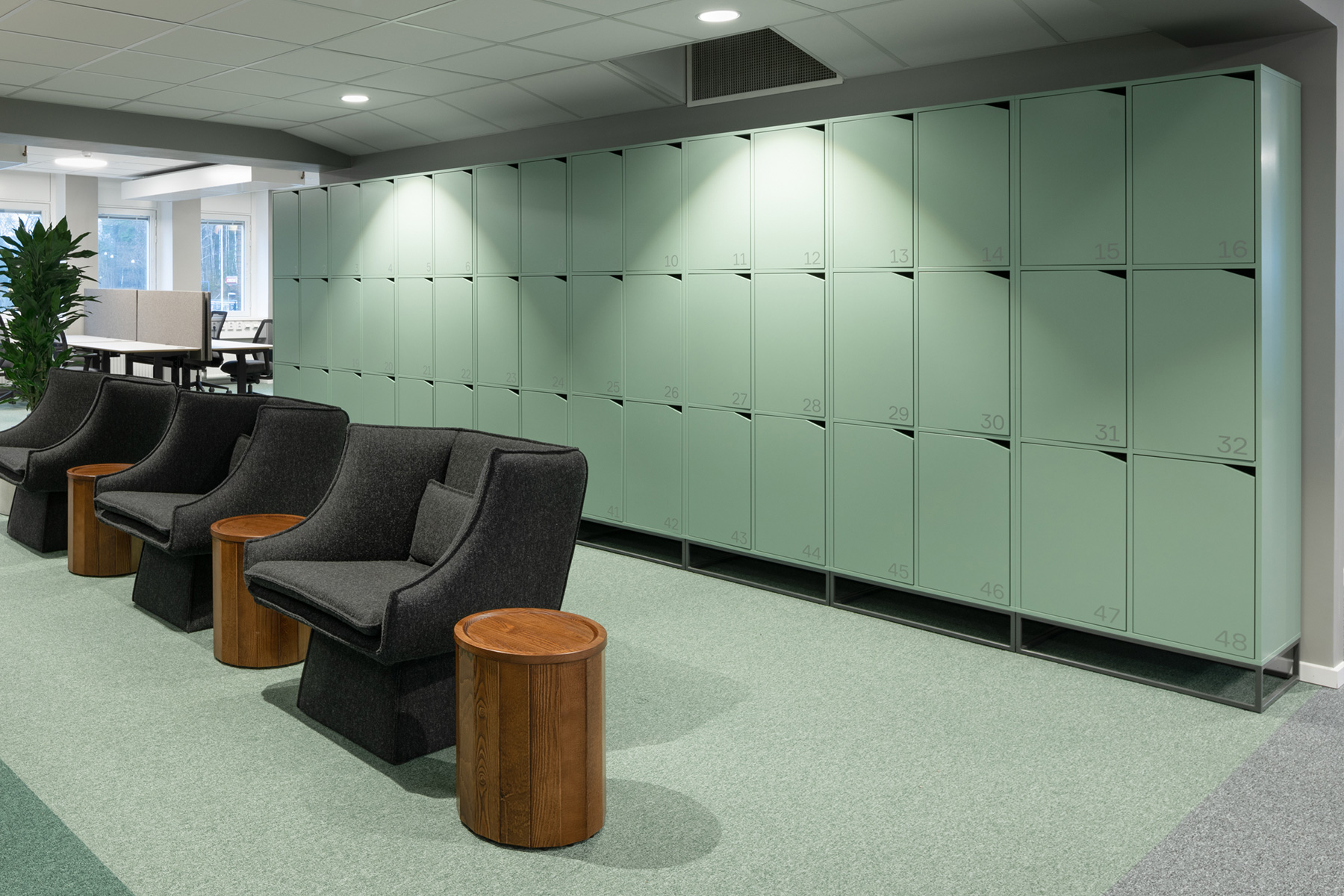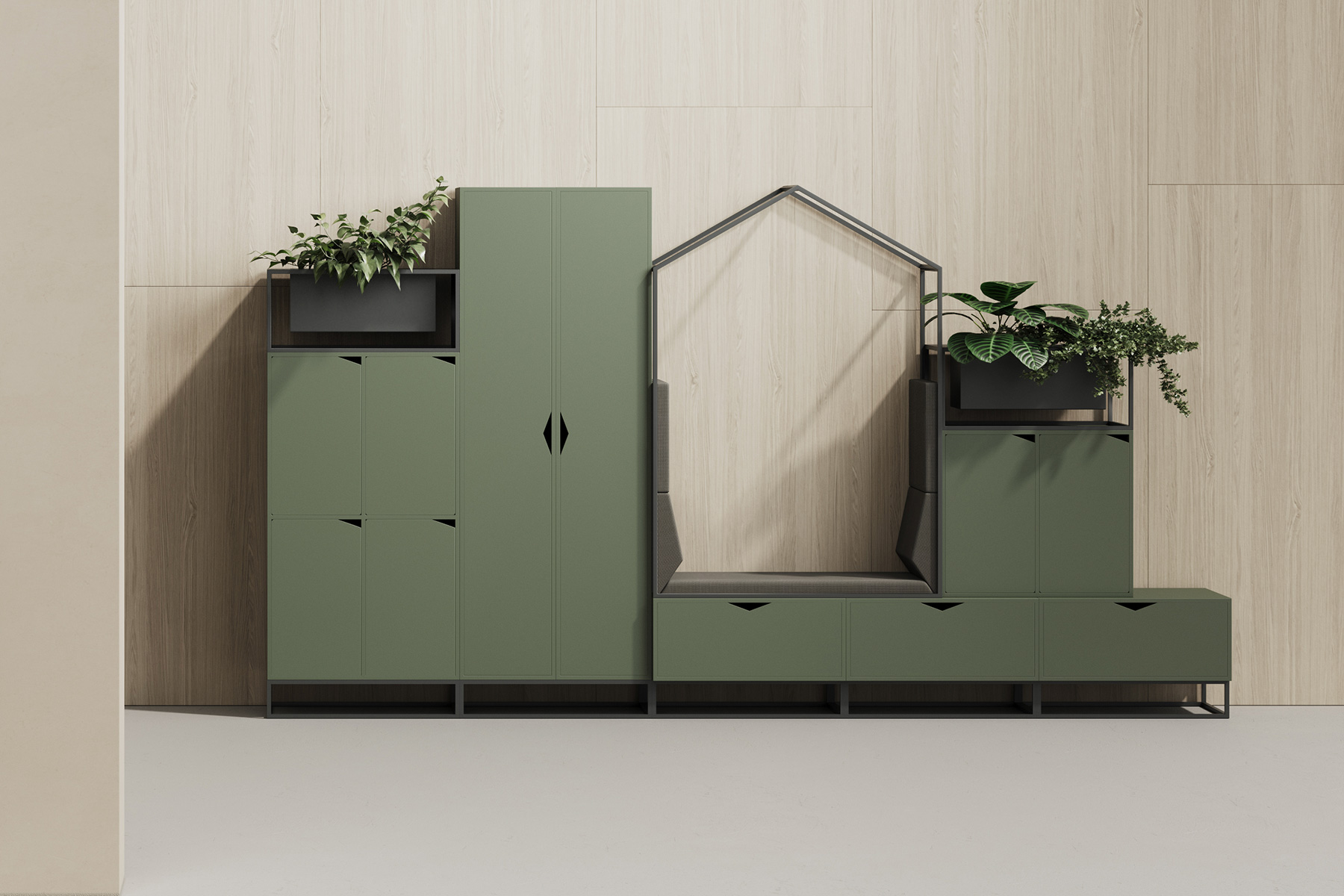 GERMAN DESIGN AWARD JURY STATEMENT
" The sculptural and figural design of the metal construction provide a young and spontaneous look, giving spaces a distinctive identity.Storage room furniture with an interesting form that is also functional."