The Embrace armchair was born both from a dream about a chair and a practical need at the Mizetto furniture factory. The chair, designed by Sami Kallio, marks the first seating in our product line and has a shape that seemingly embraces its user with its armrests. This graceful feature makes the chair both stackable and hangs steadily on a tabletop.
Embrace's unique oval legs gives the armchair character that separates it from similar chair types, a design detail also found in the table in the same series.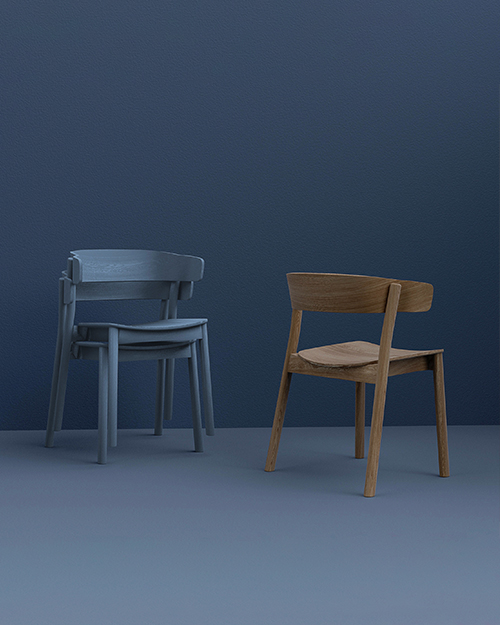 DIMENSIONS
H:758 mm (seating height 454 mm) ,  29,8″ ( seating height 17,9″ )
B:557 mm, 21,9″
D:505 mm, 19,9″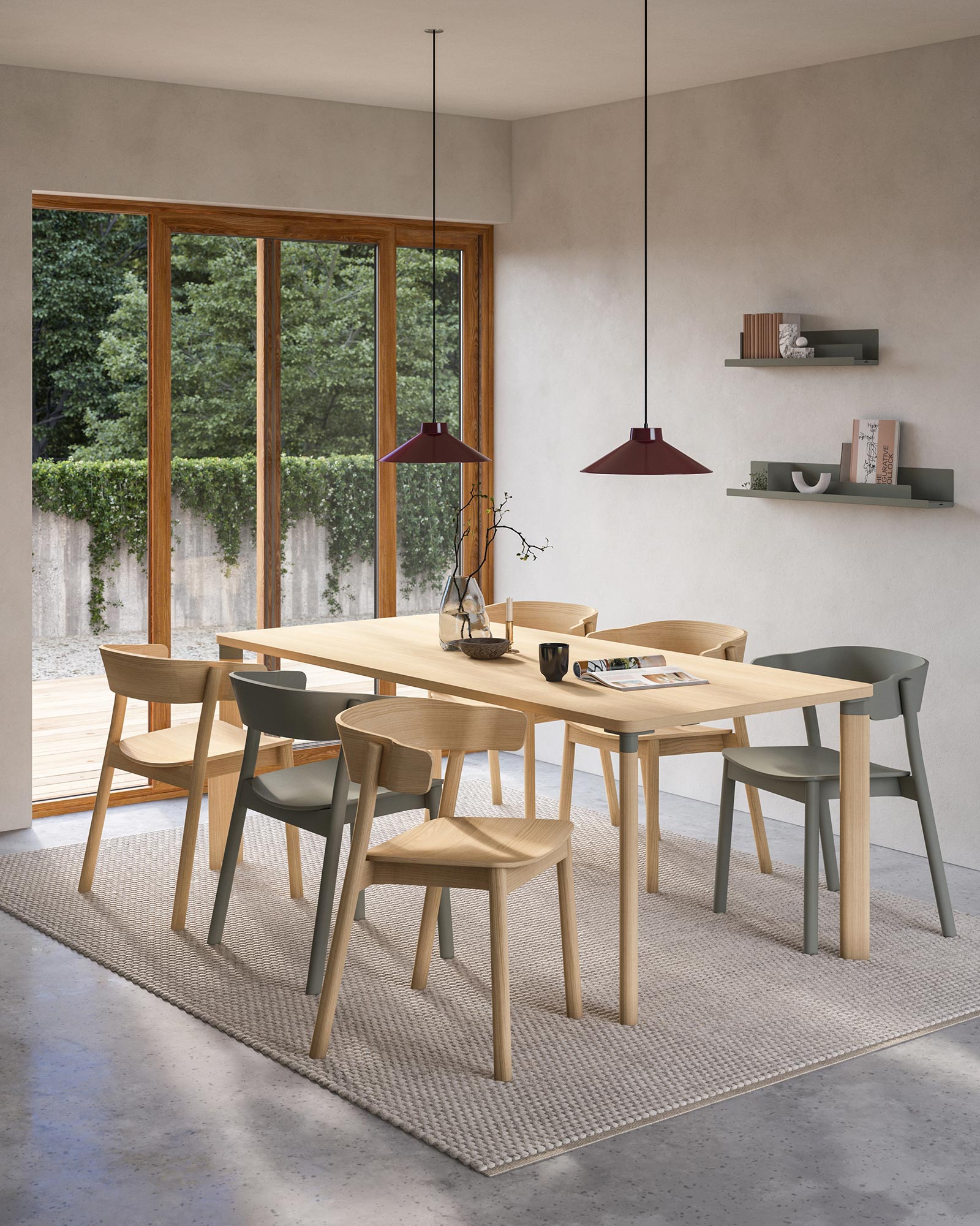 Sami Kallio was born in Finland and raised in Sweden, where he honed his skills in traditional woodworking craftsmanship, such as compression moulding and woodturning.
An award-winning designer with a studio based in in Gothenburg, Kallio designs furniture and interiors translating classical shapes into contemporary expressions with an industrial aesthetic which resonate with a modern-minded audience.
Man and machine both play a role in many of Kallio's creations. Merging modern methods of industrial manufacturing with handcrafted techniques. The result is a refreshing balance between the past and the present.