Embrace karmstol föddes ur en dröm om en stol men också ur ett faktiskt behov av stolar till vår möbelfabrik i Kalmar. Karmstolen är designad av Sami Kallio, specialist på stolar i trä, och har en finurligt omfamnande karm som tillåter både upphängning och stapling.
En form med ovala ben skapar en karaktär som skiljer Embrace från många liknande stolstyper, en detalj som även återfinns uppskalad i bordet i samma serie.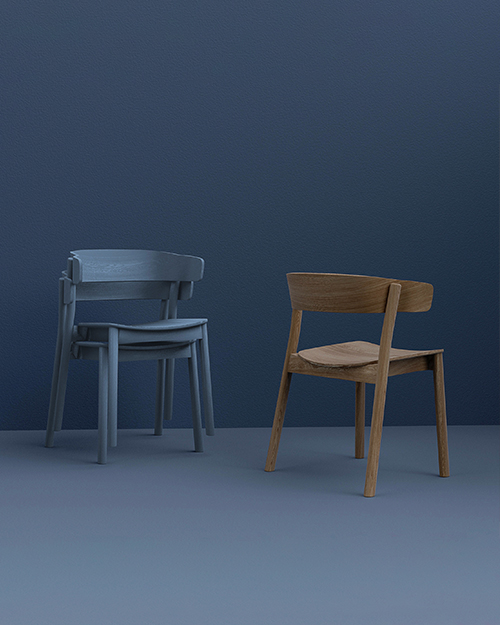 DIMENSIONER
H:758 (sitthöjd 454)
B:557
D:505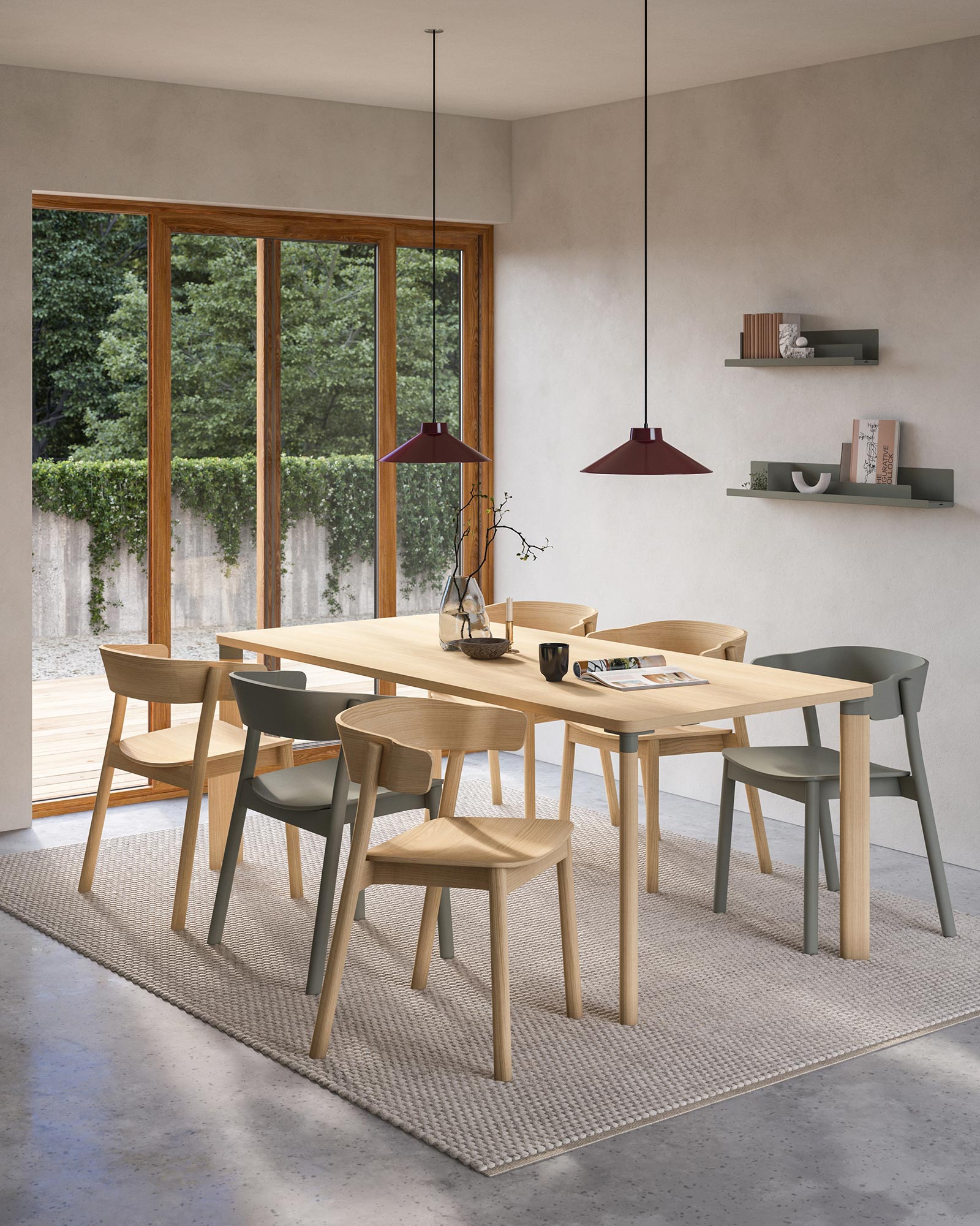 Sami Kallio was born in Finland and raised in Sweden, where he honed his skills in traditional woodworking craftsmanship, such as compression moulding and woodturning.
An award-winning designer with a studio based in in Gothenburg, Kallio designs furniture and interiors translating classical shapes into contemporary expressions with an industrial aesthetic which resonate with a modern-minded audience.
Man and machine both play a role in many of Kallio's creations. Merging modern methods of industrial manufacturing with handcrafted techniques. The result is a refreshing balance between the past and the present.